Your favourite Oktoberfest song
YOUR FAVOURITE OKTOBERFEST SONG: So which song at the Oktoberfest really gets you pumping?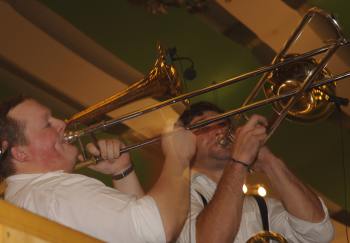 So what do you think rates as the
best Oktoberfestsong ? Pic myke
Are you a fan of the
Fiegerlied
, smitten by
Skandal im Sperrbezirk
 or just crazy for
Country Roads
? 
Here's where you can vote for your favourite Oktoberfest songs and find out which tunes other festival-goers fancy.
I've put what I think are nine of the best Oktoberfest songs into a poll. There's also a space for you to add other songs if your favourite isn't on this list. 
So what are you waiting for? Take your pick!